Description
Cancel hits to a metallic piste with competition accuracy
Used in conjunction with an EnPointe Wireless Relay Set, the Piste Box cancels hits to a metallic piste in Épée and Foil.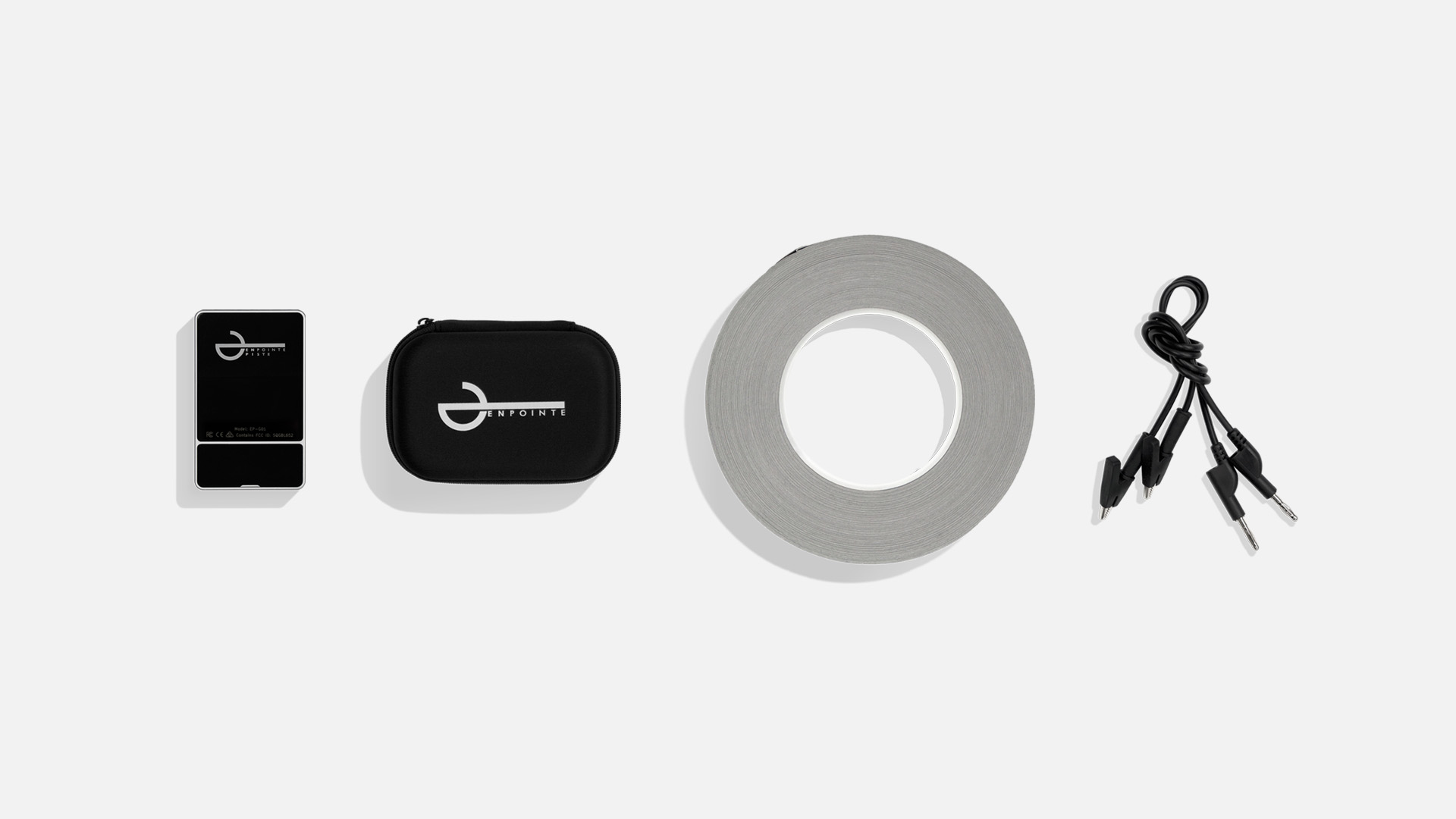 THE PISTE BOX
The small Piste Box pairs wirelessly with your Relay Box, and connects to your metallic piste and a conductive tape border with two connector wires. It uses two AAA batteries (not included) and runs for about 100 hours on a single set.
The Piste Box is shipped with a small, protective carry case.
CONDUCTIVE TAPE
The Piste Box ships with one roll of conductive tape. Use the conductive tape to create a border around your piste. This role includes 50 metres of tape, 25 millimetres wide with an adhesive backing.
CONNECTOR WIRES
Use the two supplied connector wires to link the Piste Box to your piste and conductive tape border. Each wire is 40 centimetres long, and features a strong crocodile clip for a secure connection.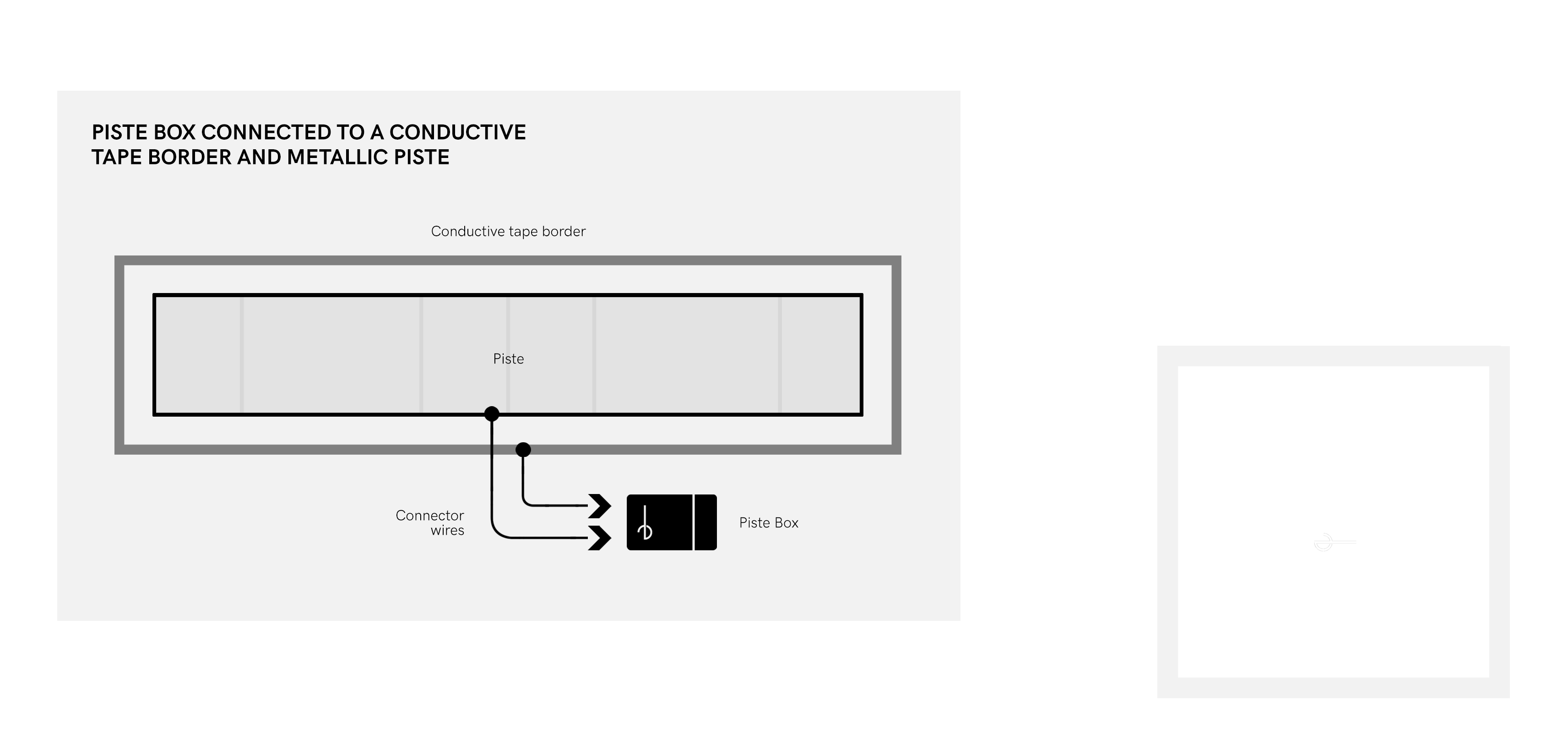 Start by laying a border of conductive tape around your piste, about five centimetres (or two inches) away from the edge. Make sure the border is continuous – we recommend using gaffa or duct tape to secure the conductive tape to the floor and protect it from wear.
Then, hold the Piste Box over your Relay Box to wirelessly pair the devices. Plug the two connector wires into the Piste Box, and attach the left-side connector wire to the piste, and the right-side wire to the conductive tape border.
With the Piste Box now set up, touch on your Pocket Boxes as normal to fence wireless Épée and Foil with piste cancellation. The Piste Box will cancel hits to grounded or non-grounded metallic pistes.
Once paired, the Piste Box will connect to the Relay Box automatically whenever the Relay Box is switched on – that means you can leave the Piste Box set up with your piste and always be ready to fence wireless with piste cancellation.
Encased in aluminium and fibreglass, the Piste Box is a hard wearing companion for your EnPointe Wireless Relay Set. Slip the Piste Box into its protective carry case, put it in your bag, and take it wherever you're fencing with a metallic piste.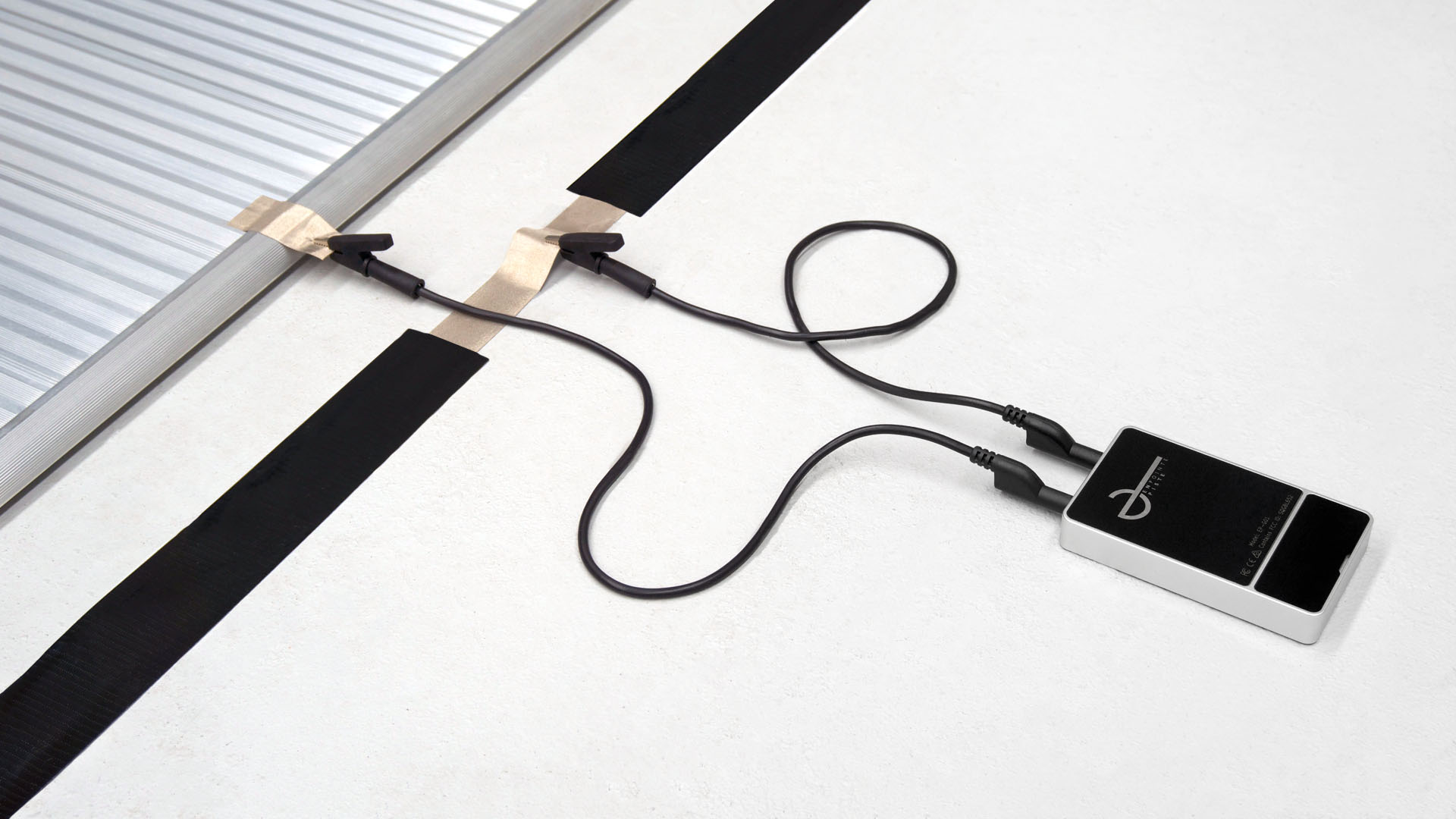 COMPETITION ACCURACY
The Piste Box, like the EnPointe Wireless Relay Set, meets FIE standards and protocols for timing and accuracy.
PROVEN PERFORMANCE
A scoring system of choice for competitive fencing, EnPointe has been used at competitions including the 2018 FIE Épée World Cup in Tallinn, the 2019 UIPM Modern Pentathlon European Championships in Bath, and the 2018 FIE Foil and Sabre Satellite Tournament in Antalya.

Designed & Made
in Australia