Description
THE ENPOINTE WIRELESS RELAY SET
Connect the EnPointe Wireless Relay Set to your scoring machine, and fence wireless Épée, Foil and Sabre. It's a complete reel replacement system.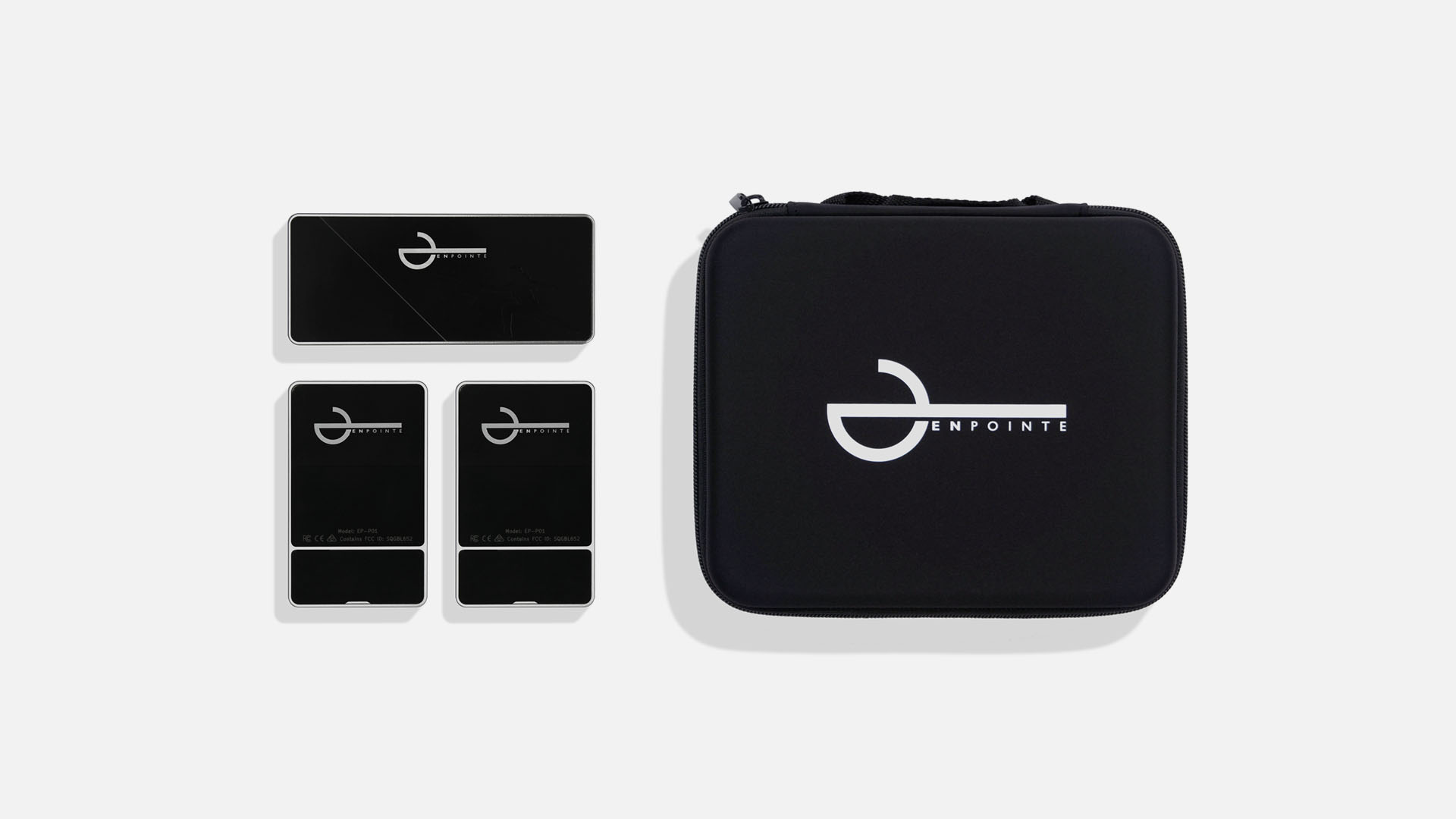 THE RELAY BOX
The Relay Box is the hub of the EnPointe Wireless Relay Set. Plug it into your score machine using connector cords (sold separately) or standard Épée wires.
The Relay Box uses four AAA batteries (not included).
THE POCKET BOXES
The Pocket Box connects to your three-pronged body wire, just like a wired system. This set includes two – one for you and one for your opponent.
Each Pocket Box uses two AAA batteries (not included).
THE CARRY CASE
With a robust zip enclosure, the insulated carry case is a safe and secure home for your EnPointe Wireless Relay Set.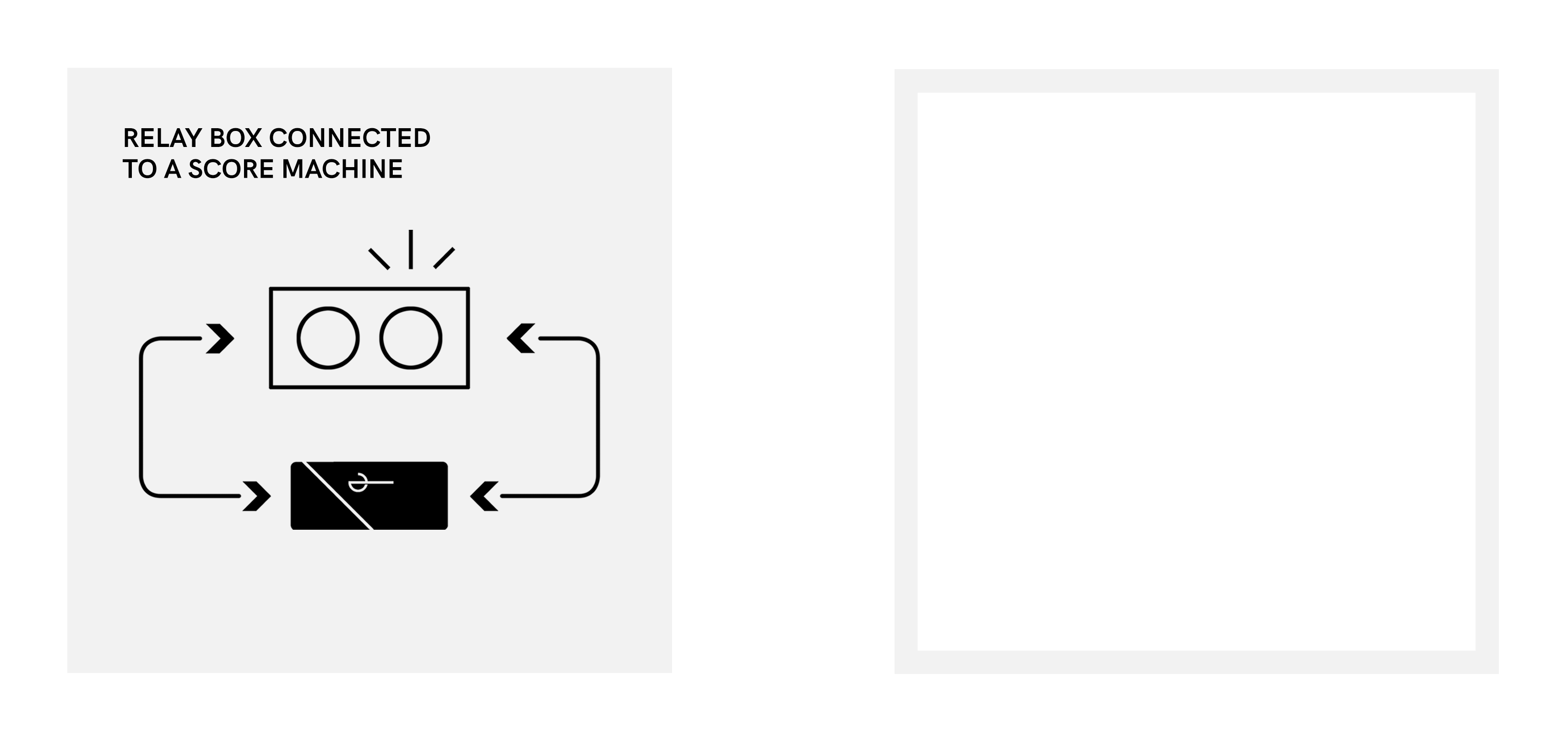 Start by plugging the Relay Box into your scoring machine, and connect your body wire to your Pocket Box, weapon and lamé. Then, slip your Pocket Box into your trouser pocket. Make sure it's snug and stable against your body for the best performance.
Select a weapon mode using the Relay Box's touch menu, and hover your weapon over the Relay Box to touch on – you'll be registered in seconds. Your opponent does the same.
With the Pocket Box placed securely against your body, the EnPointe system leverages unique, patented technology to wirelessly register hits. When you're finished fencing, simply switch the Relay Box off or unplug your Pocket Box to disconnect.
FENCE ANYWHERE WITH NO CALIBRATION
With EnPointe, you can fence wireless in your whites or your training kit. Take it outside, or set it up at your club, school, or home. There's no conductive undershirt or calibration routine – just touch on and fence.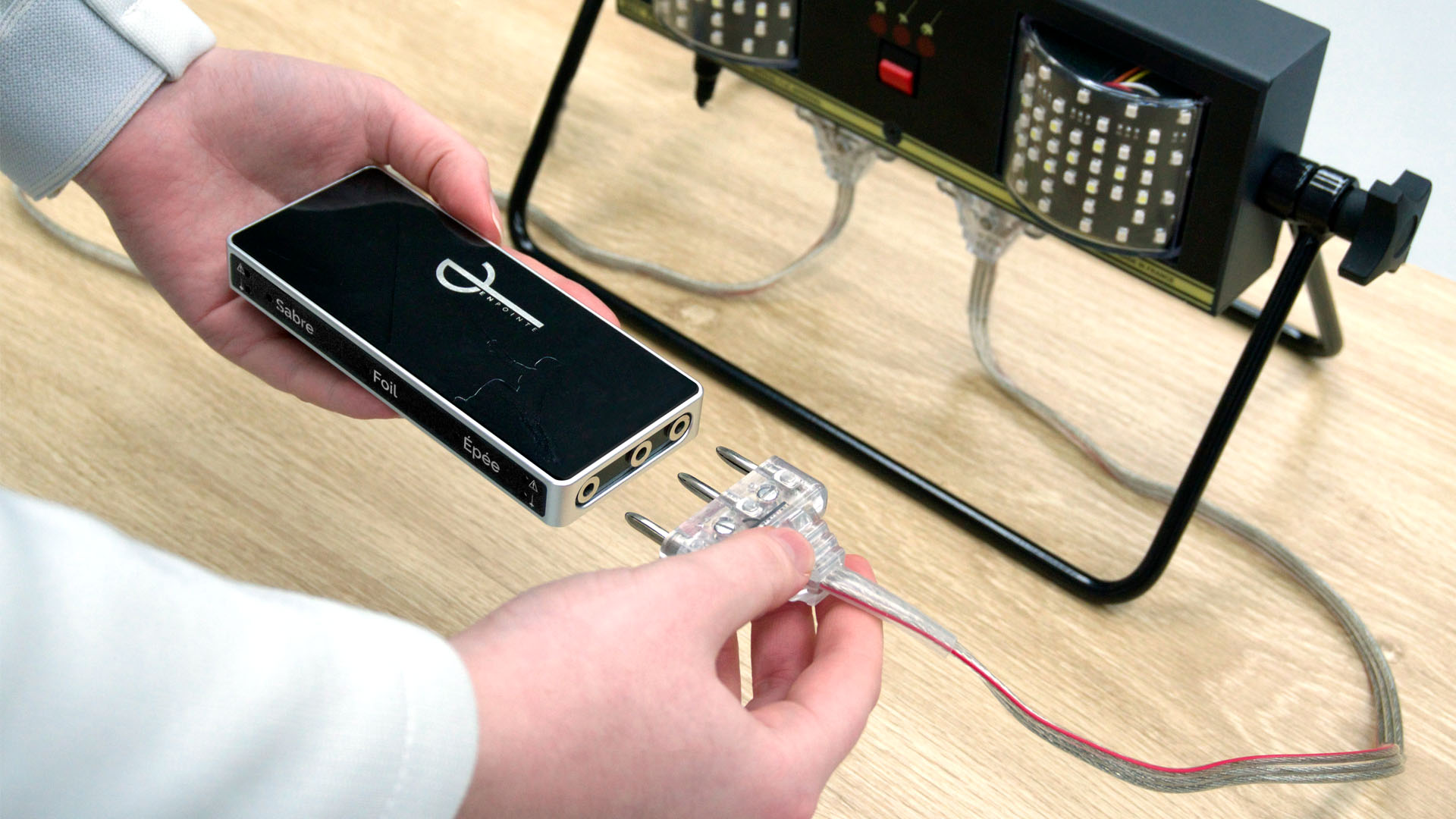 WORKS WITH YOUR SCORING MACHINE
The Relay Box is compatible with any scoring machine that works with reels. It won't affect your score machine's functions, including its clock, score, remote or red and yellow cards.
DURABLE AND PORTABLE
Encased in hard-wearing aluminium and fibreglass, the EnPointe Wireless Relay Set is designed withstand the impacts of regular club and competition fencing. Each Pocket Box weighs just 111 grams (or four ounces) and is about the size of a deck of cards, so it's a comfortable fit for your pocket that won't get in your way.
Packed in its insulated carry case, you can slip the lightweight EnPointe Wireless Relay Set into your bag and take it wherever you fence.
FIE COMPLIANT, COMPETITION PROVEN
The EnPointe system is compliant with FIE timing protocols and rules. A wireless scoring system of choice for competitive fencing, EnPointe has featured at events including the 2018 FIE Épée World Cup in Tallinn, the 2019 UIMP Moden Pentathlon European Championships in Bath, and the 2018 FIE Foil and Sabre satellite tournament in Antalya.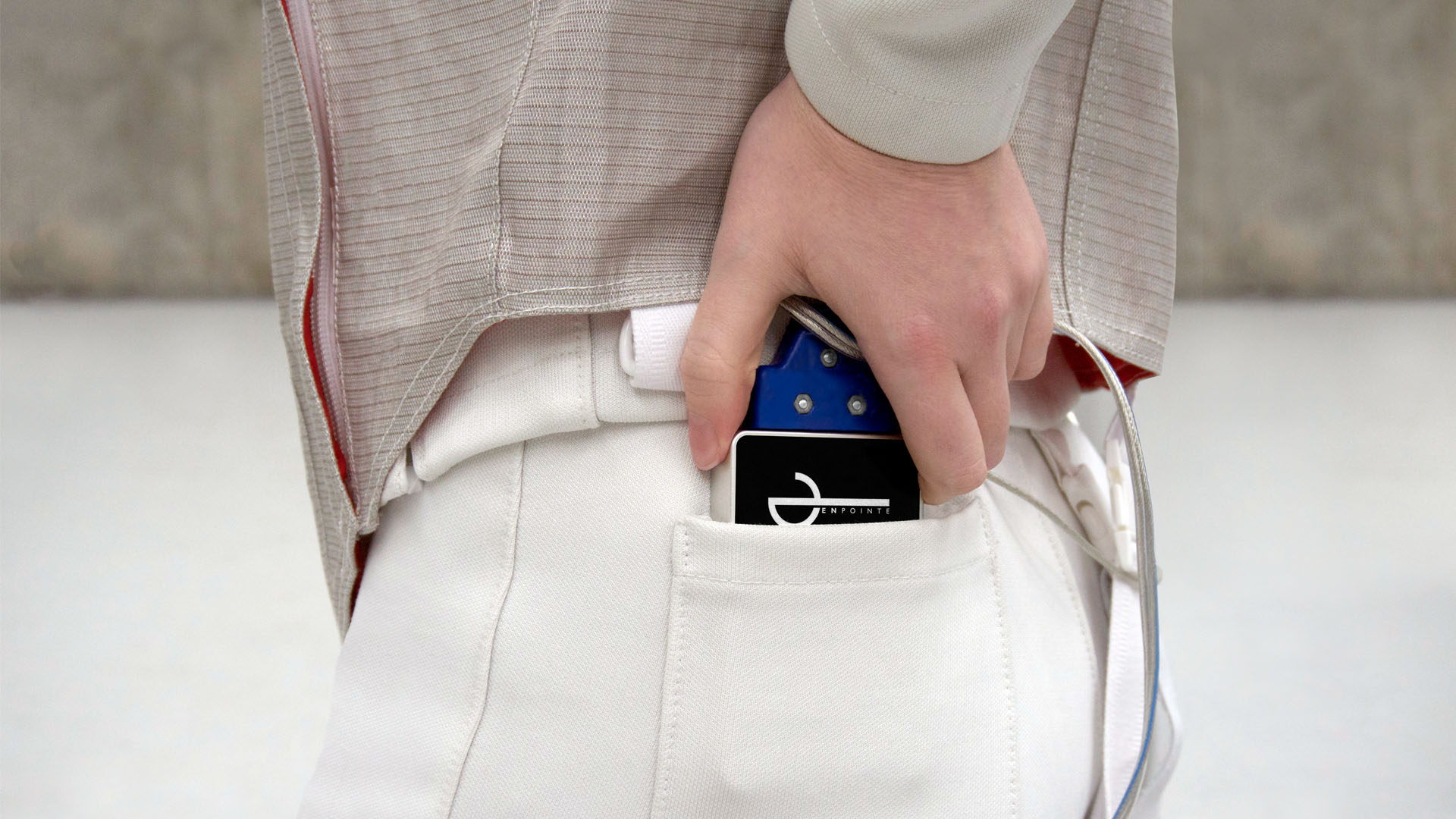 UPDATE AT HOME
Take advantage of performance improvements and install updates at home using the Relay Box's built-in memory card reader. Updates can be downloaded from your computer or device to a memory card for free. If there's a rule or timing change, we've got you covered.
LONG BATTERY LIFE
The Relay Box runs for 120 hours on a single set of AAA batteries – that's four months of regular club fencing. Each Pocket Box offers a battery life of 90 hours, or about three months of club use.
SAFE AND SECURE
The EnPointe Wireless Relay Set is certified for compliance with CE, FCC, RCM and VCCI standards. Each device's encrypted signals can't be interfered with during bouts.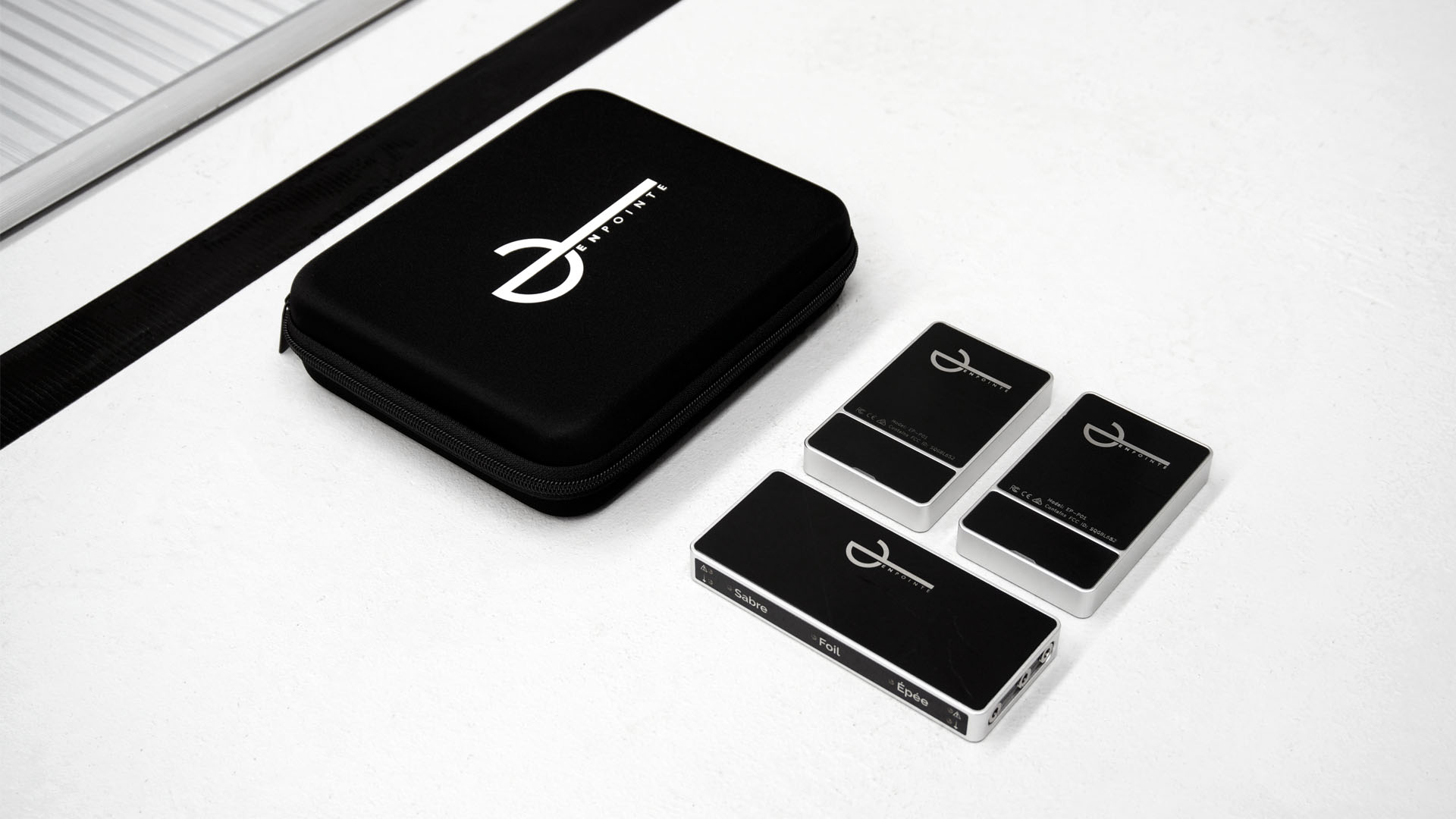 UNIQUE FLEXIBILITY FOR FENCERS
Every Pocket Box is compatible with any Relay Box. Take your club wireless by setting up a Relay Box at each of your pistes, and equipping your fencers with Pocket Boxes of their own. Move between pistes and fence wireless by touching on as you go, without the hassle of changing equipment or reels.
STEP UP TO PISTE CANCELLATION
Fence Épée and Foil? Add a Piste Box to your EnPointe Wireless Relay Set. The Piste Box pairs wirelessly with your Relay Box, and enables the cancellation of hits to a metallic piste with competition accuracy.
PATENTED TECHNOLOGY
EnPointe's unique wireless technology provides a high level of control over the signals generated by each device, weapon and fencer. It's a design that enables us to distinguish fencing touches with speed, accuracy and reliability.

Watch our quick start video guides to learn how easy it is to set up the EnPointe Wireless Relay Set for every weapon.
Designed & Made
in Australia