Description
INTRODUCING THE ENPOINTE DISPLAY BOX SET
Fence wireless with the Display Box – EnPointe's dynamic scoring machine. With a range of innovative features, it's a bright, accessible, and complete wireless scoring system that works for every weapon.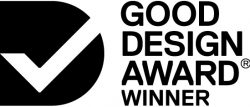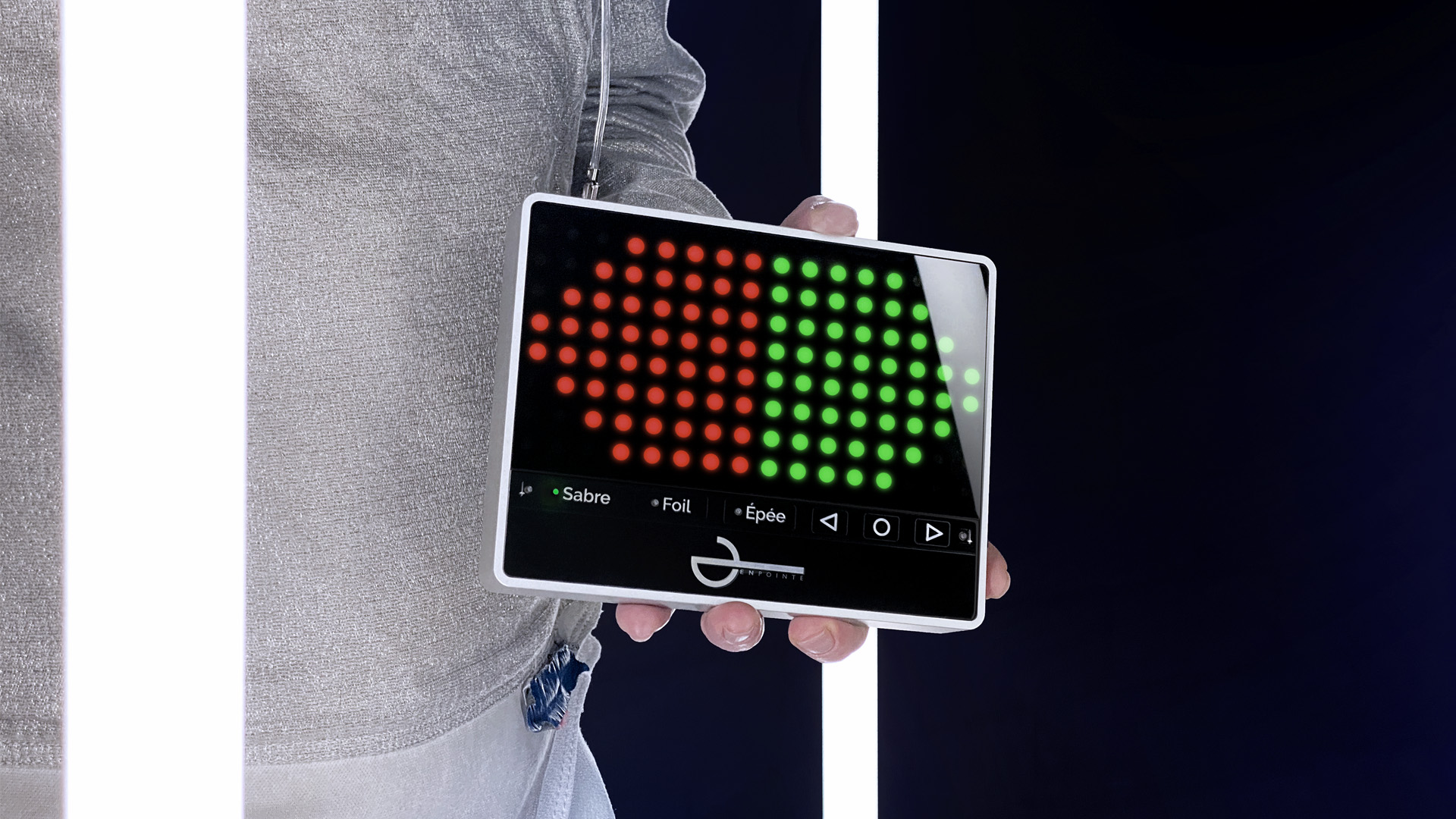 THE DISPLAY BOX
Featuring an LED display and built-in speaker, the Display Box is an integrated scoring machine and wireless fencing hub. Place it wherever you're fencing Épée, Foil or Sabre, and touch on with two Pocket Boxes. The Display Box features an integrated rechargeable battery. Ships with a charging cable and power supply.
THE POCKET BOXES
The Pocket Box connects to your three-pronged body wire, just like a wired system. This set includes two – one for you and one for your opponent. Each Pocket Box uses two AAA batteries (not included).
THE CARRY CASE
Use the integrated folding stand to position your Display Box at the perfect angle, wherever you're fencing. Featuring a zip enclosure, rubberised handle and a large, internal pocket, the insulated carry case is a safe and secure home for your EnPointe Wireless Display Set.
Watch the video guide to learn about the Display Box's features. We'll also show you how to touch on and fence wireless in seconds.

1.
Connect your three-pronged body wire to your Pocket Box, weapon and lamé. Then, slip your Pocket Box into your trouser pocket with the EnPointe logo facing away from your body. Make sure it's snug and stable for the best performance.
2.
Switch on the Display Box by selecting your weapon mode from the touch menu, and use the arrow and select buttons to adjust its settings.
3.
Hover your weapon in front of the Display Box to touch on. Once your opponent does the same, you're ready to fence wireless. With the Pocket Box placed securely against your body, the EnPointe system instantly registers hits on the Display Box with an audio tone and light.
FENCE ANYWHERE WITH NO CALIBRATION
Fence wireless in your whites or your training kit. With EnPointe, you can fence anywhere – there's no conductive undershirt or calibration routine. Just touch on and fence.
DURABLE AND PORTABLE
The Display Box weighs about half a kilogram, is 16.6cm wide, 12.8cm tall, 2.5cm deep and features a robust aluminium and tempered glass housing. With an aluminium and fibreglass construction, each lightweight Pocket Box is about the size of a deck of cards and built to withstand the impacts of competitive fencing.
ADJUSTABLE BRIGHTNESS
Adjust the Display Box's brightness to suit your environment. The LED display sits within a black housing, so you can find a brightness level that provides optimum visibility inside well lit venues – or outside in the sun.
SOUND LIBRARY AND VOLUME CONTROL
Fencing near other pistes? Choose a sound or pitch that differentiates your hits from nearby bouts. That way, you won't need to risk turning your head on your opponent to check for a light. With the Display Box's volume control, you can make sure your touches are always heard.
ACCESSIBLE COLOURS AND SHAPES
Choose between three display styles. Go traditional with red and green colour blocks, or select red and blue directional arrows that make it easier for fencers with common types of colour blindness to distinguish between hits.

UPDATE WITH BLUETOOTH® TECHNOLOGY
Take advantage of performance improvements and update the Display Box wirelessly from your computer, phone or tablet using Bluetooth technology. If there's a rule or timing change, we've got you covered.
BUILT IN BATTERY
The Display Box features a built in, rechargeable battery. From full charge, it provides about 60 hours of use on default settings. Connect the Display Box to a wall power supply to fully charge it in just a few hours – you can even charge up while you're using it.
WORKS WITH ANY POCKET BOX
The Display Box has been designed with compatibility in mind. That means every Pocket Box can be used with any Display Box, including any Pocket Boxes you already own. Taking advantage of the Display Box's features is as simple as touching on to the Display Box instead of your Relay Box.
FIE COMPLIANT, COMPETITION PROVEN
The EnPointe system is compliant with FIE timing protocols and rules. A wireless scoring system of choice for competitive fencing, EnPointe has featured at events including the 2018 FIE Épée World Cup in Tallinn, the 2019 UIMP Moden Pentathlon European Championships in Bath, and the 2018 FIE Foil and Sabre satellite tournament in Antalya.
The Display Box's optional error lights instantly let you know when your lamé or weapon disconnects from your body wire. You'll also be notified when your Pocket Box is loose, your hit is off target, or your weapon disconnects in Épée.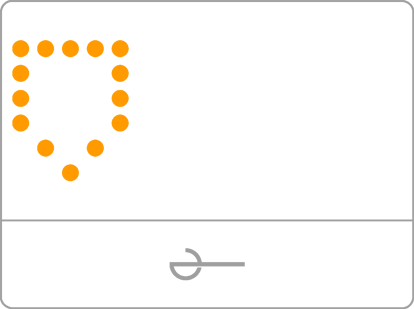 ÉP
É
E WEAPON DISCONNECTED
(OFF TARGET)
STEP UP TO PISTE CANCELLATION
Fence Épée and Foil? Add a Piste Box to your EnPointe Wireless Display Set. The Piste Box pairs wirelessly with your Display Box, and enables the cancellation of hits to a metallic piste with competition accuracy.
ENPOINTE FOR CLUBS
Take your club wireless by setting up a Display Box at each of your pistes and equipping your fencers with Pocket Boxes of their own. Because every Pocket Box is compatible with any Display Box, fencers can move between pistes and fence wireless by touching on as they go – all without the hassle of changing equipment or reels.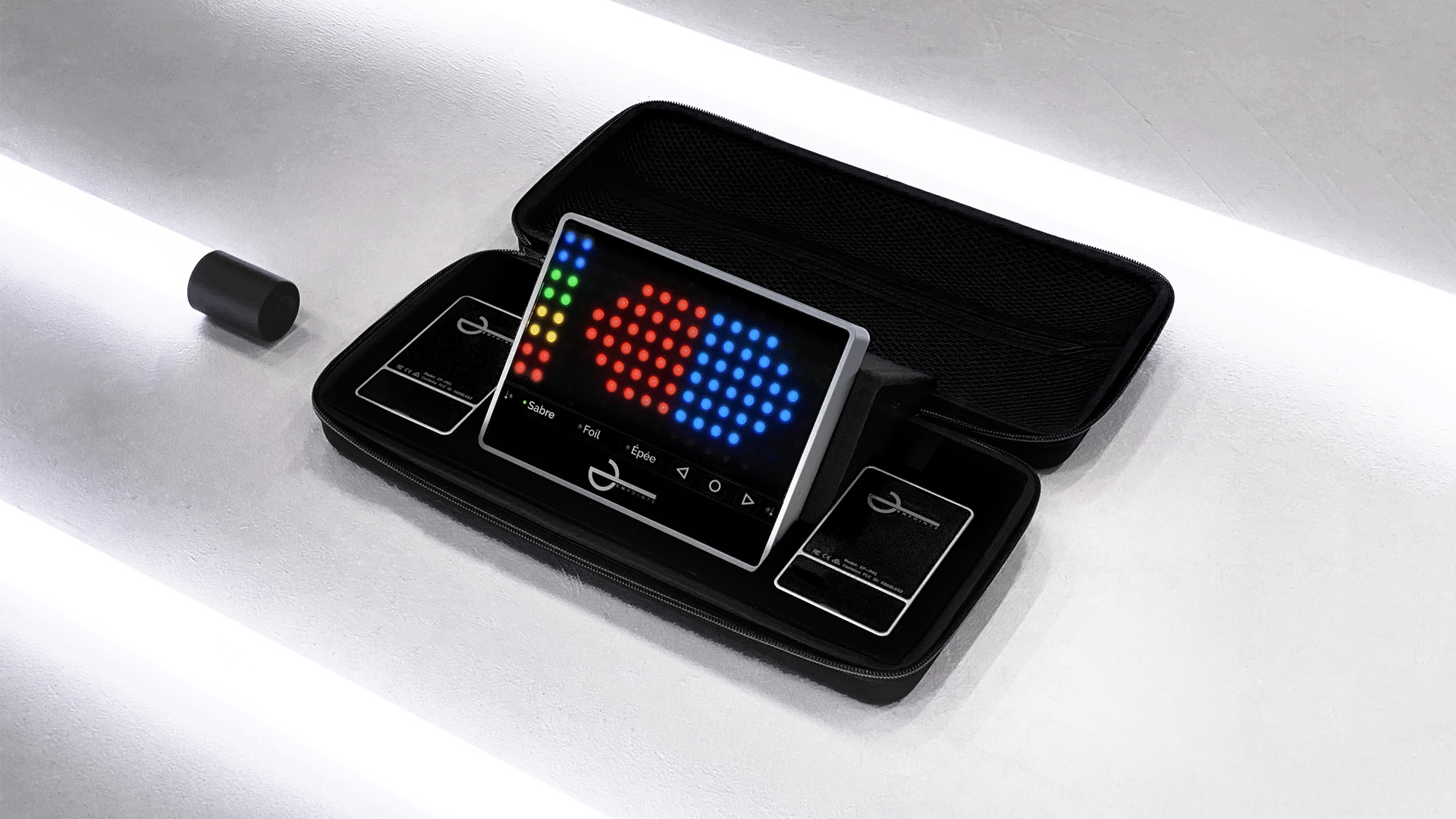 AWARD WINNING DESIGN
We're proud to have been awarded a Good Design Award in recognition of the Display Box's innovative features and inclusive design principles.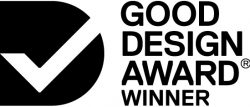 Designed & made
in Australia

The Bluetooth® word mark and logos are registered trademarks owned by Bluetooth SIG, Inc. and any use of such marks by EnPointe Fencing Pty Ltd is under license. Other trademarks and trade names are those of their respective owners.
Bulk pricing is unavailable with the launch price offer.